Vroom Vroom Vroom Honda Give away Winners
Here are the winners of our HONDA wave raffle promo.
We award invitees to our presentation by entering them to a raffle. Whether they buy or not, their raffle stubs are entered.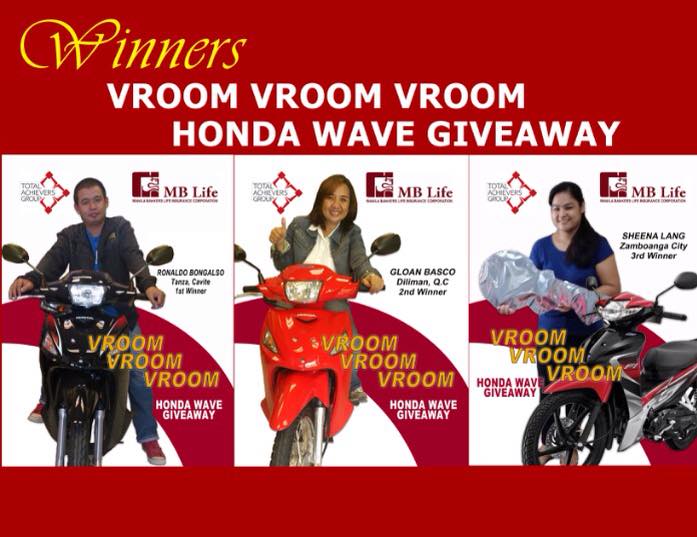 First winner: Mr. Ronaldo Bongalso is an OFW and is a policyholder from Tanza, Cavite.
Second Winner: Ms. Gloan Basco from Diliman, Quezon City. Ms. Basco did not buy a life insurance policy, but she won in the raffle.
Third winner: Ms. Sheena Lang an OFW from Zamboanga City.